NEW! ACGME Names Inaugural Diversity and Inclusion Awardees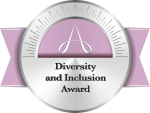 Emory University School of Medicine and Morehouse School of Medicine are the inaugural winners of the ACGME Diversity and Inclusion Award, which recognizes their innovation, commitment, and thought leadership to create physician workforce diversity, and efforts to promote inclusivity
Emory's emergency medicine residency displayed exceptional commitment to pathway programs into medicine and local engagement with the greater Atlanta community. Morehouse School of Medicine receives the award after displaying years of dedication to pathway programs, reinvesting in the local community, and diverse recruitment and retention.
Read more in the ACGME Newsroom
---
Access the ACGME's COVID-19 Section
Visit the COVID-19 section of the ACGME website for access to a range of materials, including ACGME Guidance Statements, Frequently Asked Questions, institutional and well-being resources, and more.
---
Virtual Conference Platform Sneak Peek!
Click here to tour the Conference's virtual platform!
Standard registration closes February 17. Attendees must pre-register to access the conference platform as soon as it opens on February 24. While the Premium registration rate will still be available during and after the conference, those who register during or after the conference may have delayed access to the platform. Learn more about conference registration and pricing. Current registrants can switch to Premium access by emailing registration@acgme.org.
Connecting with colleagues is more important than ever! The Annual Educational Conference will include several networking opportunities for attendees; learn how to engage with others in the virtual conference platform.
View the full conference schedule and learn more about #ACGME2021!
---
NEW! Developing Faculty Competencies in Assessment: Virtual Course
Registration is open for the ACGME's virtual faculty development course. The course will provide the basic content of the live course through a series of interactive workshops and small group activities designed to help faculty members and leaders achieve the goals of competency-based assessment in graduate medical education.
Dates: Fridays, 1:00-5:00 p.m. Central, March 12-April 23, 2021 (No session April 2)
Cost: $495 per participant
For details and to register, visit the Faculty Development web page.
---
COMING SOON! Virtual Leadership Skills Training Program for Chief Residents
As COVID-19 continues to curtail in-person course participation, preparation is underway to deliver this valuable program virtually. Watch for more information about program details and registration through the e-Communication and the ACGME website.
Email questions to Ann Riley.
---
2022 ACGME Awards Nominations Open

Now accepting nominations for the 2022 ACGME Awards!

The ACGME recognizes notable designated institutional officials, program directors, residents and fellows, and institutional and program coordinators for their outstanding work and contributions to graduate medical education through its Awards Program.
Nomination materials are available in the Awards section of the ACGME website.
The deadline for nominations is March 24, 2021, at 5:00 p.m. Central.
---
Direct Observation of Clinical Care (DOCC) App 2.0 Now Available
The newly released DOCC 2.0 includes an expanded and more secure program interface that replaces the demo version to include the ability to:
batch upload a program's residents, fellows, and faculty members into the app as a closed, secure group
export reports in CSV, Excel and JSON formats for easier importation into residency management systems and/or local databases
use a separate evaluation of the level of supervision for each type of framework assessed by faculty observer
Download DOCC from the App Store for iPhone and Google Play for Android. Sponsoring Institutions and programs interested in setting up the DOCC app locally are advised to work with their IT teams to download the DOCC package, which is available in the app and includes the system specifications needed to support the app, as well as instructions for implementation.
For details on integrating DOCC into a residency management system and/or to obtain license codes, email de@acgme.org.
---
Review and Comment Available on Milestones 2.0 - Deadline This Week!
New drafts of the Milestones listed below are available for Review and Comment. The Milestones reporting data, along with other survey results and comments, informed the changes. The Work Groups also created Supplemental Guides to enhance understanding of the Milestones.
Deadline: Sunday February 14, 2021
Endovascular Surgical Neuroradiology
Spinal Cord Injury Medicine
Vascular Surgery
Email questions to milestones@acgme.org.
---
NEW! Volunteers Needed for Milestones Work Groups
Volunteer for a Work Group reviewing the current Milestones and determine what, if any, changes need to be made, by specialty. Members of the GME community are invited to serve on these work groups.
Nominees must be proficient in one or more of the Competencies, be familiar with the Milestones, and need not be physicians. Participants will be selected based on multiple criteria, including level of expertise, specialty and regional diversity, and need.
Deadline: Sunday, March 7, 2021
Adult Reconstructive Orthopaedic Surgery
Foot and Ankle Orthopaedic Surgery
Hand Surgery
Musculoskeletal Oncology
Orthopaedic Sports Medicine
Orthopaedic Surgery of the Spine
Orthopaedic Trauma
Pediatric Orthopaedic Surgery
Email questions to milestones@acgme.org.
---
Review Committee News / Notices: Dermatology
The Micrographic Surgery and Dermatological Oncology FAQs have been updated. The document is available on the Program Requirements and FAQs and Applications page in the Dermatology section of the ACGME website.
---
Review Committee News / Notices: Internal Medicine
The Journal for Graduate Medical Education article "Internal Medicine 2035: Preparing the Future Generation of Internists" is now available on the Documents and Resources page in the Internal Medicine section of the ACGME website.
---
NEW! Review Committee News / Notices: Nuclear Medicine
In light of the American Board of Nuclear Medicine's (ABNM) institution of multiple pathways for required radiotherapy experience, the Review Committee will not find programs to be non-compliant as long as residents meet one of those pathways specified by the ABNM. Contact Review Committee staff members with questions or concerns
---
NEW! Review Committee News / Notices: Ophthalmology
ACGME Case Log Resource Available
"Ophthalmology Case Log Information" consolidates previous Case Log information into one document and provides answers to frequently asked questions to encourage standardized logging practices across programs, help ensure proper credit is given to the required minimums, and provide important new guidance regarding logging multiple procedures on the same patient. The document is available on the Documents and Resources page of the Ophthalmology section of the ACGME website.
Recording Available
A recording of the Review Committee's webinar held on January 25, 2021 is now available on Learn at ACGME.
---
Review Committee News / Notices: Radiation Oncology
Case Log Reminders: Required Minimums
The following changes to the required case log minimums are now reflected in the Case Log System:
Brachytherapy – Interstitial: minimum of seven procedures (previously five)

Unsealed Sources: minimum of eight procedures (previously six)
The following new requirements related to the required Brachytherapy - Intracavitary procedures (minimum of 15) will be reflected in a future update to the Case Log System:
This future update will allow residents to select either tandem-based insertion or cylinder insertion for Brachytherapy - Intracavitary procedures. In the meantime, residents should specify this information in the comments field.
The previous requirement limiting the maximum number of patients treated for External Beam Radiation Therapy to 250 patients per year has been changed to a maximum of 350 simulations per year.

The new requirements went into effect on July 1, 2020; however, due to the effect of the COVID-19 pandemic on graduates' ability to complete all clinical procedures, no citations will be issued on the new requirements until after June 2022. Residents graduating during academic year 2020-2021 and 2021-2022 will be expected to meet the previous minimums (5 Brachytherapy – Interstitial, 6 Unsealed Sources, and no differentiation of Brachytherapy - Intracavitary procedures).

Case Log Reminders: Recommended Minimums
Last year, the Review Committee established recommended minimums for nine disease sites within the External Beam Radiation Therapy category. These minimums are outlined on Page 6 of the FAQs for the ACGME Program Requirements for Graduate Medical Education in Radiation Oncology, effective July 1, 2020.

Direct questions to Review Committee staff members, whose contact information can be found on the specialty page.
---
Review Committee News / Notices: Radiology
The The Review Committee is now accepting applications from programs seeking to add a fundamental clinical skills of medicine year. The Committee will consider applications for 60-month diagnostic radiology programs and 72-month interventional radiology-integrated programs. All programs in good accreditation standing are eligible to apply.
Applications must be submitted by March 5, 2021 to be considered at the April 22-24, 2021 meeting. Contact Jenny Campbell or Bianca Andino to request the application.